Lent is important for our spiritual lives. It is a Holy season, a gift from God. It's an opportunity for us to get closer to him.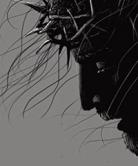 "I don't need to go to confession – I never commit serious sins."

How unfortunate such remarks sound to family and friends! We are all sinners and those close to us know our faults only too well. They suffer the results – unkindness, laziness, thoughtlessness ...  Lent is a time when we can go to confession and obtain God's forgiveness. This Sacrament of Reconciliation is God's glorious gift to us through the Church. It is God's own Fatherly forgiveness that we receive through the priest. The words of absolution are beautiful and clear. They bring pardon and peace to our souls.

Today people in Britain are often looking for substitutes for penance and confession. Drastic dieting, punishing regimes of exercise, use of counsellors and therapists. Sometimes these things can be expensive substitutes for what the Church offers, free of charge, through the Sacrament of Reconciliation. In confession we can have an absolute assurance of forgiveness and also prudent advice, encouragement and help. No money changes hands. There is absolute assurance of privacy and confidentiality. Even at a human level, this is a source of healing and hope which is good for us. This lent is a time of grace when we can restore our relationship with God through this beautiful Sacrament.

The Lenten booklet "Walk with Me" is available in the Church porch - a useful resource to help us to prepare for Lent.